Cloud Shared Hosting
Shared Hosting on the Cloud, with a focus on high uptime, speed, security and Extreme Support.
Why choose Top.Host
days Money Back Guarantee
If our services do not leave you completely satisfied, you can make use of the 90-day money back guarantee that comes with all of our hosting plans.
Hosting Panel
Manage the services of your Top.Host hosting plan through a beautiful, secure and functional environment.
GDPR Compliance
Our company has taken all measures in order to be compliant with the GDPR, ensuring the maximum protection of your data.
Learn more
.
myTophost Backup
Use the backup tool of Top.Host, to ensure absolute speed and flexibility to Backup & Restore procedures for your files and databases.
24/7 Extreme Support
Do you need any help? The Extreme Support Team of Top.Host is always there to provide you with the best solutions in hosting services, combining friendly support with high expertise.
Free Site Migration
Wherever you are hosting your site, our Hosting Migration Specialist will take on the transfer of your site to Top.Host for free, with no downtime! Learn more about our
Transfer & Win
service!
Plan Features
Standard
Features
Hosting Panel
Unlimited MySQL databases
Unlimited MSSQL databases
Unlimited email λογαριασμοί
Unlimited Subdomains
Free Domain Name
SSD & NVMe Web Hosting
Hosting in Germany
Free SSL: Let's Encrypt
SpamExperts
BackUp
Personal Nameservers
Unlimited Domain Alias
WordPress Toolkit
WordPress / Drupal / Joomla / Magento ready
Web Presence Builder
FTP Access
Web Server Logs
Error Logs
File Manager
Crontab Manager
SSH Access
Supported
Technologies
PHP
MySQL
HTTP/2
Git Support
PHP Extensions
Node.js
AJAX
Ruby / Ruby on Rails
Python
MySQLi / cURL / GD / Mbstring / MCrypt / PDO_MYSQL
JavaScript
DHTML
XML
Perl
Your own CGI-BIN
FastCGI
.htaccess
SSI - Server Side Includes
Zend Guard Loader
ionCube
Provided
Benefits
24/7 Extreme Support
24/7/365 Network and Web Server Monitoring
Knowledge Base
SpeedCache®
Email protection
Money back Guarantee
Free Migration
Transfer & Win
Google Advertisement
---
V.A.T. not included.
The discount applies to the first order only.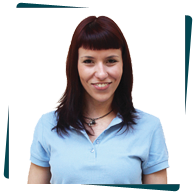 Katerina Tzortzakaki
Free integrated and monitored site migration by a
Hosting Migration Specialist
With every Top.Host hosting plan, a dedicated Hosting Migration Specialist will fully take on the transfer of your site for free. Transfer now securely & without downtime to the Lightning Fast Top.Host hosting services! Learn more about our
Transfer & Win
service.