Grid CDN on a Fast Network
Your website faster than ever, from everywhere!
Choose one of the CDN plans of Top.Host for your website, even if you host it on another provider. With PoPs in 19 points all over the world, the access to your website will be faster than ever!
CDN Plans
CDN 200
best value
200GB Bandwidth
3 Websites
HTTP/2
19 PoP Globally
24/7 Support
€
9.99

/month
101.90

/year
FROM €119.88 | 15% DISCOUNT
For higher bandwidth limits, contact our sales department.
V.A.T. not included.




The CDN of Top.Host
The CDN of Top.Host consists of an extended server network all around the world, that aims to achieve high availability and extreme speed of a website. With PoPs in 19 points globally, your website is served to your visitors from the closest server to them.
1. The static content is cached on the CDN network of Top.Host.
2. When a user visits the website, they are automatically redirected to the Edge Server of the geographically closest PoP.
Why choose CDN by Top.Host
HTTP/2
The CDN service of Top.Host fully supports the latest version of the HTTP communication protocol, achieving even higher loading speed for a website.
Instant Purge
If you have modified the files of your website, you can easily delete the content that is saved on the cache of the CDN network, through myTophost Panel.
Real time statistics
Detailed information regarding the traffic on your website and the geographic PoPs of origin, for a selected time frame. (soon in myTophost...)
Your own SSL
If you have an SSL certificate, you can easily add it to your CDN plan, through myTophost Panel. (soon in myTophost...)
Shared CDN SSL
Your security is extremely importantm so we provide you with the opportunity to activate for free a shared SSL for your CDN service.
Embedded to any CMS
With the appropriate plugins, the CDN service of Top.Host can be embedded to any CMS platform, like WordPress, Joomla, Drupal etc.
Trained Support
Our specialised Support team will assist you through any problem regarding the activation or management of your CDN service.
Realiable & secure
The requests are being directed to the closest Edge Server, securely with SSL communication.
Why is it important for my website to load fast?

Google uses the loading time as a ranking factor for the search results.

Slow loading speed leads to higher bounce rates.

All pagespeed tools monitor whether there is a CDN service activated on the website.
The network of Top.Host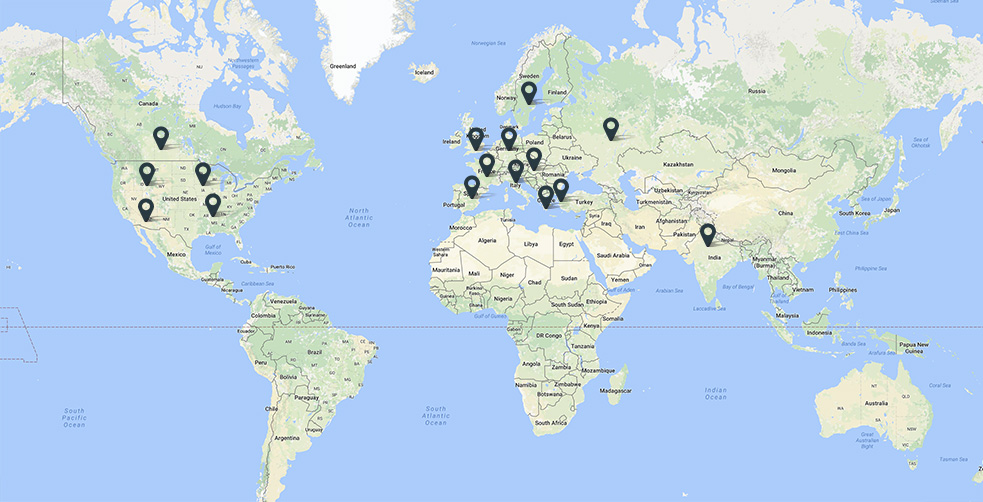 Europe
Athens
Amsterdam
Antwerp
Barcelona
Dusseldorf
London
Milan
Moscow
Paris
Sofia
Stockholm
Zagreb
Greece
Netherlands
Belgium
Spain
Germany
United Kingdom
Italy
Russia
France
Bulgaria
Sweden
Croatia
USA
Los Angeles
Miami
New York
Salt Lake City
Hamilton