Spam Experts
Simply Spam Free - Protect yourself form spam, phishing & emails with viruses!
Free SpamExperts with all hosting plans!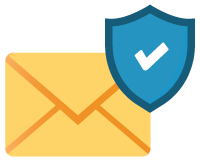 You are protected from spam, virus, phishing & malware attacks!
Thanks to the use of intelligent and self-learning algorithms that filter incoming mail, the spam emails are eliminated before delivered to your mail server.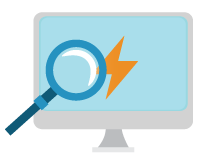 Save time thanks to direct detection of malicious & spam emails!
The data are collected and analysed in real time worldwide, resulting to the service be informed promptly and protect your email more effectively.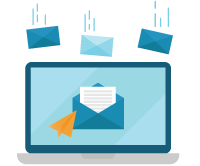 Ensure improved flow into your inbox!
Thanks to the addition of the further protective level of SpamExperts, the emails are placed in the queue, if your mail server is temporarily inaccessible.
Features of SpamΕxperts
Easy to use
You need just 2 minutes to activate the SpamExperts service!
Smart & Self-learning
The service filter uses algorithms which are "self-learning" based on the past behavior of the filter and settings that you can make for its functionality.
Monitoring functionality
Use the built-in search tool, which allows you to see status of all emails handled through your mail, and the emails that have been quarantined.
Efficient
The effectiveness rate of SpamExperts approaches 100% with false positive results to identify spam email to be zero.
Mail queuing
The service places the emails sent to your mail server in a queue, thus ensuring the successful delivery of the emails, if the server is temporarily unavailable.
Full support and automated updates
The service is supported, monitored and updated automatically, without requiring any management from your end.
How it works
The service SpamExperts does not affect the way you use your e-mail address daily as it is installed on an external server, through which your mail is handled.