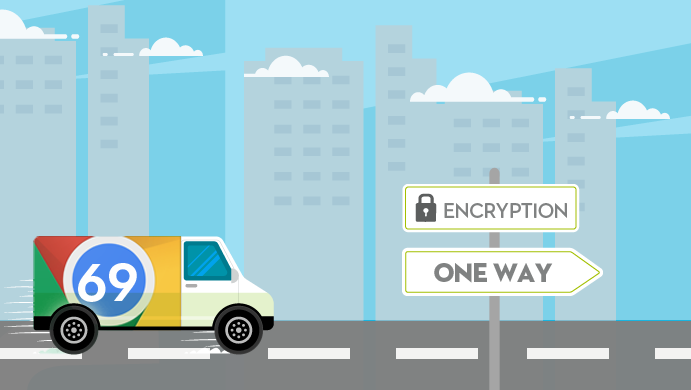 Update 10/29/2018: As it has been pre-announced, the 70th version of Chrome has arrived and introduced the red "not secure".
---
As you already know, since July Chrome has started to label all HTTP sites as "not secure". This was just the beginning of its intense efforts to make encryption the norm for Internet traffic. Chrome 69 has arrived some days ago and took a step forward in this direction.
If you already have this new edition of the most popular browser at the time, you may see by yourself that on the URL bar there is something missing. Yes! Now there is neither a "secure" indicator when browsing an HTTPS website, nor a green padlock – it has changed to grey.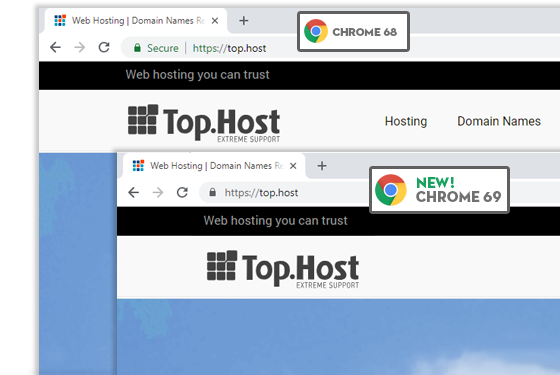 These moves were made because Google through Chrome want us to think that the web is encrypted by default. Gradually there will be no indicators, nothing special, for websites that do care for our safety and with an SSL certificate offer encrypted communications. On the other hand, we will be alerted when browsing websites that use the HTTP protocol. More intense negative indicators are going to be displayed on the URL bar in the prompt future. To begin with, this is what will happen in the following edition of Chrome (70), according to the Google Blog: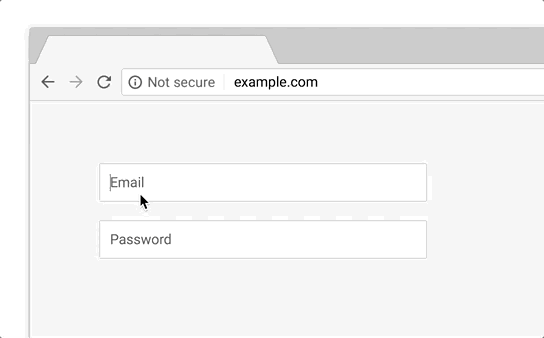 So, if you haven't already moved to HTTPS, do so as soon as possible! Get informed, choose the SSL certificate type that suits you best, and offer encryption to your visitors.
Other changes in Chrome 69
After getting an SSL certificate, we suggest you check the other interesting changes in the new Chrome edition:
New tab background: Now you can open tabs with a unique background. Head to the gear icon at the bottom right of the page and choose from the gallery or upload an image of yours. Enjoy!
New tab shortcuts: Check below the search bar and you will see that the list of recently viewed websites is replaced by a field where you can manage your shortcuts.
Smarter Omnibox: Omnibox just got smarter and has the ability to inform you and give you answers. Try typing "Athens weather" and the weather in the capital of Greece will be instantly displayed in your Omnibox. No "enter" needed.
Strong passwords: It was hidden, now it's not! Chrome brings on the surface and improves its password manager feature. If you don't already have a password manager program, this is a good starting point. Go to a website you want to make registration. In the password field, right-click. Check "Generate password" and then "Use suggested password". The passwords will be saved on your Google account.
So, do you like Chrome 69?