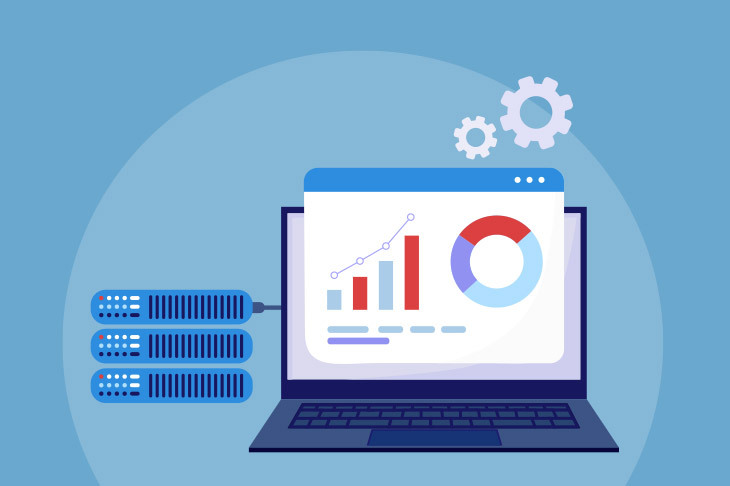 If you are starting or already have your site, it is important to make the right hosting choice for many reasons. One of them is that the plan you choose affects the position of your site in search engine results (SEO)! 
Let's see in detail how this is possible.
Uptime/Downtime
Search engine crawlers visit your site several times a day. If they repeatedly "find" your site down, even in a small percentage, this could affect your site ranking in search results and your SEO as well.
So, before you choose a hosting provider, you should first check the guaranteed uptime and ensure 24/7 support. Top.Host provides you a 99,9% uptime guarantee for your site so that it will always be up and accessible to your clients.
Loading speed
Loading speed is a major factor for Google to rank its search results. Google treats a slow site as an unreliable site while "watching" visitors leave it for another one of the competition. Thus, in pursuit of the best user experience for its customers, Google ranks it lower in search results.
Hosting is a key factor for your site's loading speed. So, the low price obviously should not be the only criterion to choose a hosting plan. Before you choose, consider your site's traffic, storage, and resource requirements. If your site/blog has many visitors or you notice a significant increase, it means that it needs more resources. Therefore, a small hosting plan is not enough to serve your audience, resulting in increased loading time.
Of course, in addition to the hosting plan features, you should pay attention to the hosting provider. Choose one that invests in the speed and performance of its servers, like Top.Host, as limited infrastructure can affect loading time, SEO, and your site traffic too. To check your site performance, both on mobile devices and desktops, use Google PageSpeed Insights which also provides improvement tips.
Your server location
Have you ever wondered about your server location? If not, you can easily find it out by looking at your plan features. Does it matter if located in Greece or abroad?
Yes, it does! Hosting your site in a data center located abroad means that the loading time of your website or blog increases. A Greek data center ensures a reduced loading time by avoiding your data travelling through nodes abroad. Keep in mind to choose a Greek data center that is part of the GR-IX network, the Greek Internet Exchange, which facilitates the exchange of Internet traffic and accelerates the growth of the Greek Internet to ensure an even higher loading time. At TopHost, of course, you can find hosting with all these standards!
Also, according to Matt Cutts from Google, the server location and the TLD affect the ranking algorithm of Google sites. Google controls both the TLD and the IP location of the server hosting a blog or site. The content of a server hosted in Greece is probably more useful to Greek users. So, if you choose to host your site in a Greek data center, Google will place it higher in search results within Greece, and that will improve your SEO. As a result, you gain a competitive advantage and increased visitors, all thanks to your hosting plan selection.