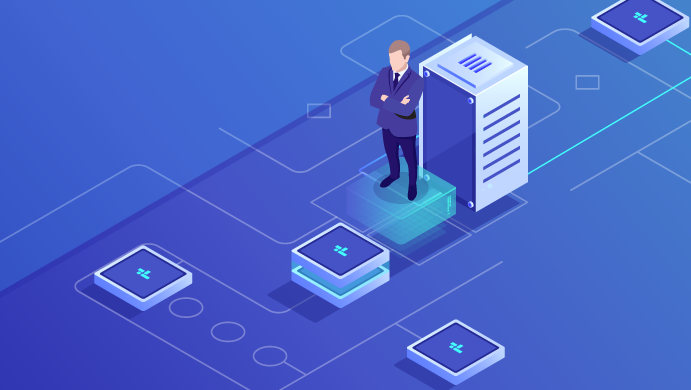 Navigating Top.Host, you must have seen that we offer VPS hosting plans. Maybe you have been impressed by their features and cost. However, it is likely that you are not aware of whether or not this is the ideal choice for you. So we are here to help you out!
What is VPS hosting?
Starting out, let us clarify what VPS Hosting actually is. The initials stand for Virtual Private Server. This is a way of hosting sites that has become quite popular over the past few years and is accompanied by full management rights (root access) and guaranteed resources as to CPU, RAM and disk space.
By choosing shared hosting, you share the server's space along with other websites. But selecting VPS hosting, you share the same server, but within that very server, you have your own virtual space to manage autonomously. As you can realize, VPS is in a way the previous step, right before Dedicated Hosting.
The visualization below may help you out: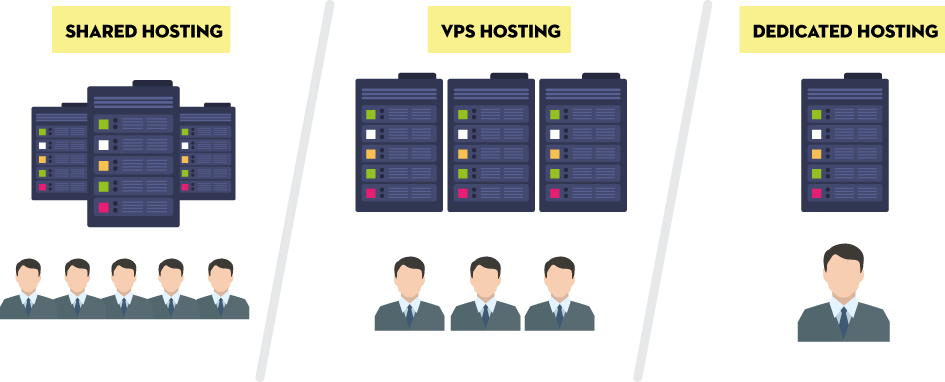 Is VPS hosting ideal for you?
We assume that all this must sound interesting to you. But do you really need this type of hosting? The answer is "yes", if you have limited budget and the following statements apply to your case. This means that it is high time you upgraded from Shared hosting or Semi-Dedicated hosting to VPS hosting:
#1. You are knowledgeable on server management
VPS management is completed through Remote Desktop for Windows VPS & through SSH for Linux VPS, so a pretty decent level of knowledge is required, as far as managing servers is concerned. You will definitely facilitate the entire process of VPS management, by choosing some sort of Control Panel. You have the option to choose among the most famous platforms of Plesk and cPanel or even the free Virtualmin with all the VPS plans of Top.Host, so as to find the one that serves you the most! If all the concepts above sound complex, then we would not recommend such hosting.
#2. You notice slow page loading
Slow page loading is an important indication that the space allocated to you at the shared server is not enough so that your site gets the best possible performance.
#3. There are frequent errors
If you see or your site visitors report dealing with the errors 503, 504, 507, 508, these are signs that your server is not adequate for your site to run smoothly.
#4. There is an increase in traffic
Whether this is a chat room, forum, or an e-shop that has just got more customers, the fact is that visitors have increased and this is definitely a good thing. Still, in avoidance of any unpleasant surprises like the ones referred to above, it is important for you to choose a hosting plan that will help you achieve maximum credibility possible. This is exactly what VPS hosting offers.
#5. You wish to launch custom applications
VPS hosting offers you the freedom to modify the operating system provided, so as to customize it to your own needs. You may alter it in the way that appeals to you, e.g. MySQL, PHP, Apache. You are free to host custom apps too, which is impossible to do when you choose Shared or Semi-Dedicated Hosting! You are in control and you have the standards to accomplish fast speed and impeccable operation.
VPS Ηosting at Top.Host
If by reading all that you have concluded that the specific type of hosting is ideal for you, at Τop.Host you will find four SSD VPS Hosting plans available in Greece! Select the one that covers your needs, at prices that start at 3.90 euros per month!