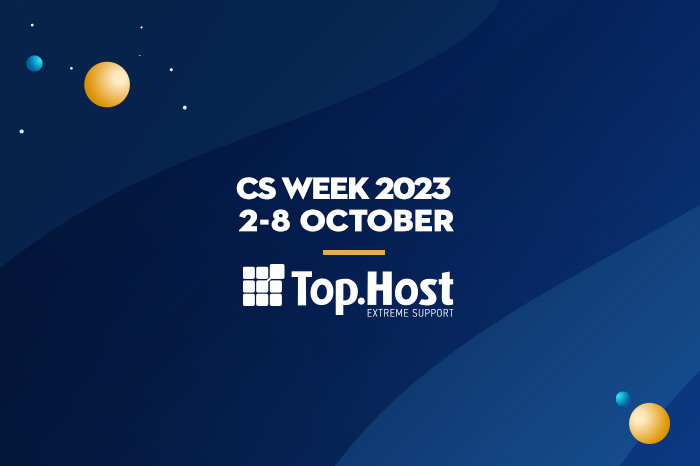 Customer Service Week, as every year, took place the first week of October (2-8/10) to remind the quality service value and its human-centric nature. Under the auspices of the Hellenic Institute of Customer Service (HICS), this annual celebration was held under the motto "Be part of this great celebration!". And, of course, Top.Host could not be missing! 
Let's see the festivities we prepared. 
A week full of smiles
This week is dedicated to the customer support team. So, we prepared games, surprises, and gifts to thank them for all they achieve every day. 
Quiz
It started with an internal vote for the most favorite customer experience agent in the form of a quiz that lasted all week. It was a great opportunity for everyone to say a special "thank you" to a colleague and share smiles. 
Gaming tournament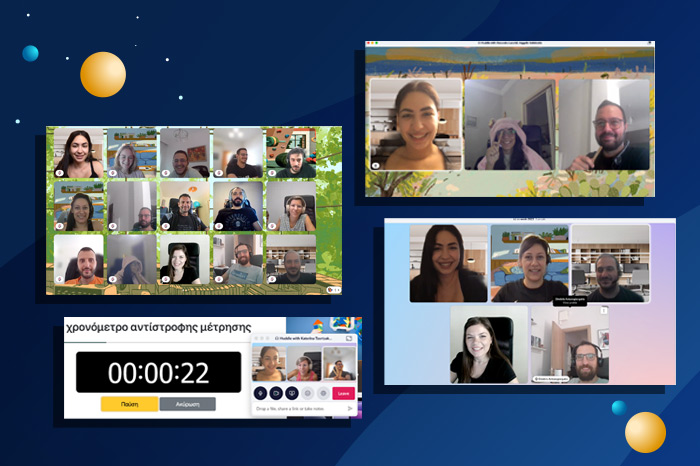 When it comes to fun, games definitely have a special place in the program! 
In the first tournament game for the support team, the players divided into pairs, and "With the mouth open" tried to describe the expressions they saw in their cards. To win points, their teammates had to understand which was the expression they described. And the difficulty level kept going up! 
Then, "Find the most popular answer" was a game requiring a lot of imagination and humor. Divided into 2 opposing teams, the players had to guess the correct answer while the winning team members competed against each other for the final victory. 
Celebration means gifts for everyone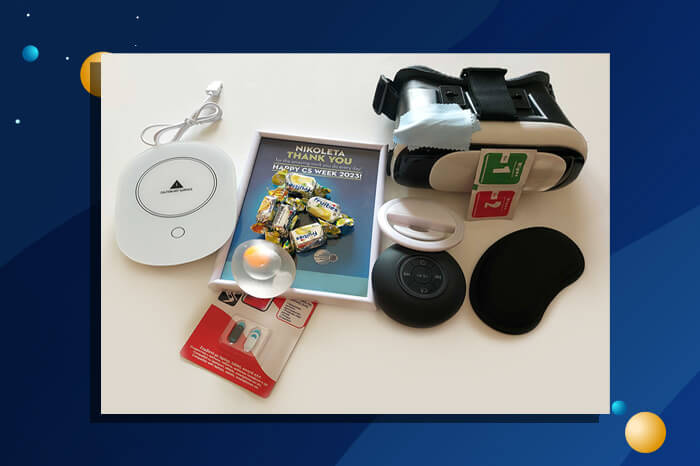 During the week, each Support team member received a surprise goody box with some clever gifts. The box had a pair of VR glasses, a mug warmer, a webcam cover, a mini LED ring light for the mobile, a mouse wrist support pad, a waterproof Bluetooth speaker, an antistress ball, and a named "Thank you" picture frame souvenir. And last but not least, they all enjoyed a meal of their choice. 
Of course, we also had the winners' announcement in tournament games and the quiz. The game winners received a gift card for purchases of their choice, while the winner of the internal vote will also receive the special National Customer Service Week 2023 trophy from the HICS. 
We aim high
The greatest success is to have satisfied customers and to keep becoming better and better. As part of this, managers gave tips and advice to the team, and shared case studies of dissatisfied customers who ended up being our biggest promoters. After that, everyone had the opportunity to share their unique experiences and exchange ideas and opinions on best customer support practices. 
Every year, we "become part of this great celebration" of Customer Service Week to express a big "thank you" to the team that cares every day for every customer's support. We continue with even higher goals!