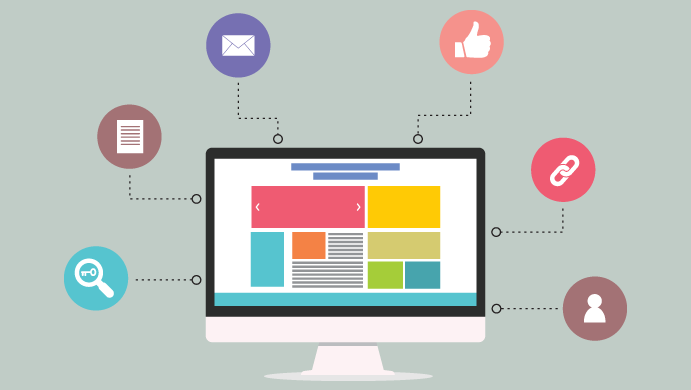 We know that Google advertising is one of the most successful ways to promote websites. But even if you have indeed made great use of Google Ads and have realized all the benefits, you may be out of budget at the time. Or you simply may want to take it a step further than Pay Per Click advertising! What should you do?
There are multiple alternative ways for you to promote your business site and attract as many visitors as possible. We share some of these ways along with you right below!
#1. Social media utilization
Social media can be an awesome tool in promoting your site. Besides, billions of people choose to interact through social media worldwide!
Facebook, YouTube and Instagram are the top social media platforms right now, gathering 2.32 bn, 2 bn and 1 bn monthly users respectively. Some other interesting statistics:
49% of Facebook users have admitted in a relevant research to have followed a business page to state their support to a specific brand.
Over the last couple of years and only via mobile devices, YouTube users have exceeded 50,000 years collectively watching videos of product presentations.
80% of Instagram users have stated to be following at least one business, while 60% has heard of a product or a service through the specific platform!
Given all these facts and taking into consideration your site profile, you may focus on the social media platforms you think are the best match for you. Create a Facebook page, a YouTube channel or an Instagram profile – remember that we have shared tips on how to build your brand on the specific platform. Apparently, financially investing will be of great help, but it is not a necessary requirement. You can start getting active in social media and pay nothing at all!
#2. Exchange of links
Google has a formula of evaluating sites based on the quality and quantity of links towards them. In the past, we could check the respective ranking (Page Rank). Now, we can't. However, Google keeps evaluating pages by using this algorithm. Therefore, it is important to seek websites with similar content to yours, contact their web manager and discuss the possibility of mutually exchanging Links or even ads.
#3. Targeted keywords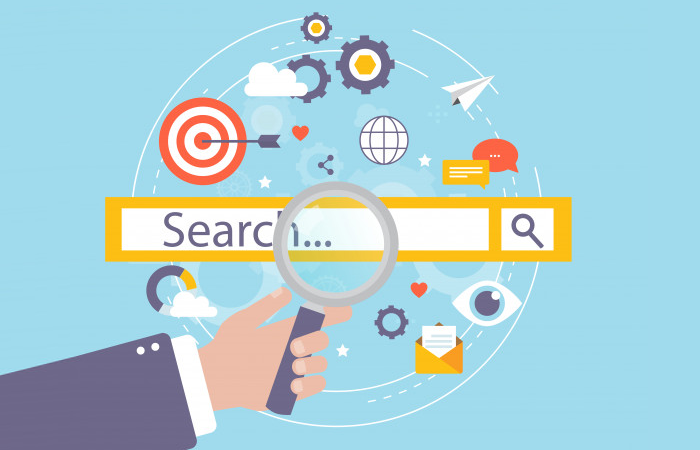 Keywords are perhaps the most important part in the process of SEO (Search Engine Optimization). Using the right keywords, your site is more likely to rank high in search engines and consequently gain more visitors. On the other hand, the wrong keywords will lead to increased Bounce Rate and this is not valued greatly by search engines.
#4. Create a blog
Talking for free website promotion, a blog could help you a great deal, provided it hosted interesting content and not entirely advertorial. You certainly have a lot to talk about and this is just the place for you to do so!
Using WordPress, creating a blog is truly a piece of cake. Of course, in this case too, you should not just start blogging. It takes time, commitment and time management. But in the end, it is all worth it! Your corporate blog is a great tool to build more solid relationships with your site visitors, as well as attract more people. Share useful articles, promote them through your site, social media accounts and even through newsletters, choose the right keywords, and you will gradually get to reap the benefits of your efforts.
#5. Guest blogging
Even if you are not into article writing, you will most definitely have specialized knowledge on business matters. You could, therefore, share that knowledge, by writing an article for another blog or even for a forum! This is an indirect way for you to advertise your business, most likely attracting the "right" kind of audience to your site.
#6. Εmail marketing
It is estimated that 3.8 bn of people own an email and many of them check them each morning to see what's new. You can easily do the math and realize why email marketing is still a wonderful way to approach your target group.
After making sure that you stay in line with GDPR, plan each email and maintain an excellent contact with your site visitors. Create emails that are useful in any case, with links that can redirect the user exactly where s/he wants! A good idea is for newsletters to be monthly – or even weekly newsletters featuring the highlights and top news of your site.
Don't forget!
Before you start, keep in mind that unlike Pay Per Click advertising that provides immediate results, indirect promotion requires more time and effort to lead to the creation of a wider community of visitors. Don't lose hope and don't give up! If you show determination and remain consistent, you will be rewarded for sure.