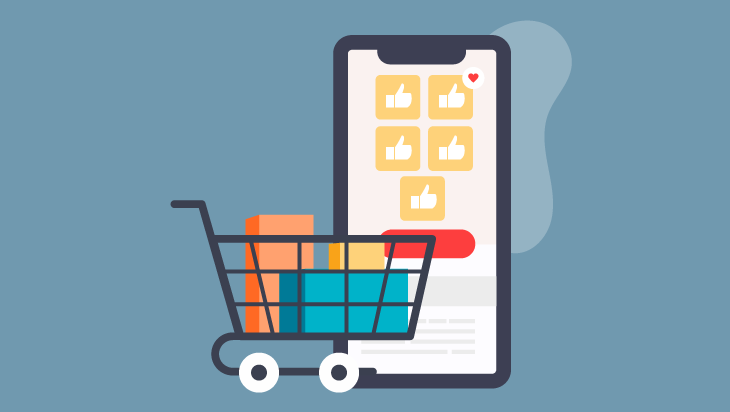 If you run an eCommerce store, you will understand that shopping cart abandonment is a real problem. People come on your website, add certain products to the shopping cart, and pssst… it ends there. The shopping cart gets abandoned.
You are not alone. This happens with almost all the eCommerce stores, and the major reasons behind this include (as per the data extracted from Statista):
56% abandon their carts due to unexpected costs
37% left because they were only browsing the products
36% were able to find a better deal elsewhere
25% made no purchase because they found the navigation too tricky
21% believe that the checkout process is too long
17% were just not sure about their security online
Shocked? So were we! Thankfully, you can take lessons from these insights, and improve your eCommerce store accordingly.
How to reduce shopping cart abandonment rate?
Here is what you need to do to motivate your customers to complete the transaction on your store:
1. Integrate exit-intent popups
Have you ever come across pop-ups which go something like:
Don't go! You still have some products left in your cart! Get an instant 10% discount at checkout with code: DONTGO
These are nothing but exit-intent pop-ups. Such pop-ups actually help you in reducing the cart abandonment rate visibly. What's more, they also convince the customers to stay on the page and complete the transaction.
2. Keep it simple and transparent
You will find it surprising that 55% of online shoppers abandon their shopping carts due to unexpected shipping costs that they are forced to incur during checkout. These costs could include shipping charges, taxes, and other fees. The best way here is to eliminate every element of surprise and keep it transparent.
It is highly recommended to display the associated charges as per the customer's location and other details on the product page. This way, they will know the final price and other important details right from the start and will not feel surprised.
3. Enable guest checkout
While collecting customer information during checkout can help you in running marketing campaigns later, it might also stop your customers from making a purchase.
Thus, if you ask your customers to make an account before checking out, this is one thing that you are doing wrong. Not only does this slows down the entire process but this is also one of the reasons why your customers tend to bounce.
An ideal approach here is to provide your customers with both the options – either to make a guest purchase or sign up. This way, they can choose what fits best for them and can go ahead with the checkout successfully.
4. Speed up the entire checkout process
Nothing annoys a customer more than unreasonably long checkout process. If your customers need to click through five different pages to make a purchase,  fix the things straightaway.
It is highly recommended to simplify the process and eliminate unnecessary steps. Even better, if you could also provide your users with a progress bar on how many steps are left to place an order.

5. Offer free shipping
Believe us or not, nothing motivates visitors to complete their purchase than free shipping. A study revealed that 44% of visitors who abandon their shopping carts do so because shipping is not offered for free. We understand that you cannot offer free shipping throughout the year, but you can surely offer it during certain parts of the year – think of Christmas, New Year, Thanksgiving, and other similar occasions.
Alternatively, you can choose to offer free shipping on orders above a specific value. If a report by HubSpot is to be believed, 24% of shoppers tend to spend more to qualify for free shipping. You can use this to your advantage and encourage people to buy more, while also making an attempt to lower down the cart abandonment rate.
6. Send cart abandonment emails
If even after all the efforts, your customers end up abandoning the cart, you can do your little by following them till the last. If you have their email address and a consent to do so, send them autoresponder email series to notify them that the items in their shopping cart are running out fast. Do not nag them frequently, but dropping one or two emails within the next 24 hours should work fine.
7. Secure your eShop with an SSL
Customers want to stroll around eShops safely. They hesitate to complete a purchase when they notice a red indication on their browser or something that looks like malware. So, make sure that your web store has a beautiful appearance and features that indicate credibility. As for the latter, an SSL certificate is a must as it ensures the secure exchange of information. An eShop without an SSL these days, seems suspicious or at least not credible.
The wrap up
As online shopping cart abandonment is on a steady rise and ranges between 67.4% and 83.7% depending on the industry and niche since Q2 2017, it is high time that appropriate steps must be taken. It is necessary to present a flawless online shopping experience to the users and create a fear of missing out to motivate them to complete the transaction.
What are your views on this? Let us know in the comments below.