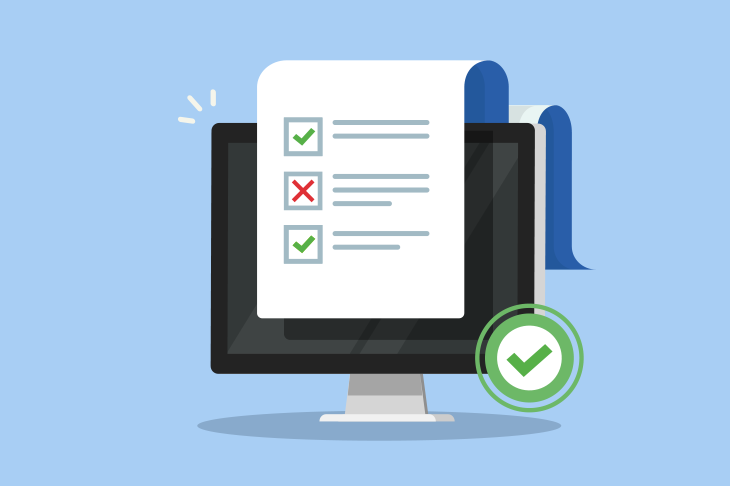 Building a new website is not a child's play. You need to consider an array of things. From ensuring swift and crisp navigation to making it attractive enough; a website is expected to fulfill a range of requirements.
But how do you do that? How can you get yourself into the shoes of your users and check if everything is in line with their expectations? This is when the concept of usability testing comes into the picture.
What is usability testing?
Usability testing, as the name indicates, is all about the usability of a website. How usable is our website? Is it fast enough? Is it responsive? What about the loading time? Does it provide all the required information on the go? These are just a few factors that usability testing focuses on.
Essentially, usability testing is conducted by UX researchers who determine if the website is intuitive enough and can be easily used by the end-users.
Benefits of usability testing
Needless to say, usability testing offers a range of advantages and helps you craft a thoughtful website.
Usability testing provides a clear and unbiased insight on your website's user experience. By testing your website in terms of usability, you are allowing a third user to check the website and pinpoint any areas that could have been done better.
Usability testing lets you address the issues on your website before you make it live, and lose customers.  Usability testing can help you mimic the actions that various users will perform on your website. It further empowers you by allowing you to understand why certain users take the actions that they take. What's more, usability testing is extremely easy to conduct. All you need to do is have portal recording equipment and record various actions that the UX researcher takes.
How to run a usability test
Now that you have had a look at various benefits of usability testing, it is natural to give it a try. So how do you do that? Let's find out.
Hallway testing
Here, you ask random people to test your website instead of asking the trained and professional testers. This method works fine when you are testing your website for the first time after development. This is because the random people have no prior idea of what your website is all about and asking them to test the website is a perfect way of testing the waters.
Remote usability testing
Remote usability testing asks people located in varied remote locations in different countries with different time zones to conduct testing. More often than not, remote testing is conducted using video conferencing, but conducting it separately from the evaluator is also fairly common.
To help testers in this aspect, there is a range of software available that allows observers who are not usability experts to conduct usability testing for better results. Such software records the click locations and streams and highlights any critical incidents that require attention. This method works wonders because it conducts tests in a real-world environment rather than in a controlled lab.
Expert review
To have a deeper and concrete insight, an expert like UX researcher is asked to conduct the usability testing of a website. It works in two ways – either the expert is brought to the testing facility to test the website or the remotely-conducted tests along with automated results are sent to the experts for review.
Paper prototype testing
To get the things right from the square one, a lot of companies make use of paper prototype testing during the design phase before any coding is done. Here, a paper is used to draw rough drawings of an interface to determine its usability.
Questionnaires and interviews
This is a more direct approach. Here, the observer interviews the users to find out what they really felt about the website. An observer can also ask questions in the form of a questionnaire. Although collecting responses with the help of a questionnaire is a more structured approach to collect data, this approach is a bit rigid when compared to interviews.
What's next?
After you have conducted the required usability tests on your website, you should now compile all the assimilated information. Note down all the issues that varied testers had in common. These are the areas that need urgent fixing.
Also, pay proper attention to all the feedback that your testers have provided. Contact them to get clarity in case of any confusion.
As is evident, usability testing, similar to other kinds of testing, is an ongoing process. You need to run tests, one after the other and implement changes. This will ensure that you make the most out of the entire process and improve your website in the long run.
So, how do you conduct usability testing? Let us know in the comments below.