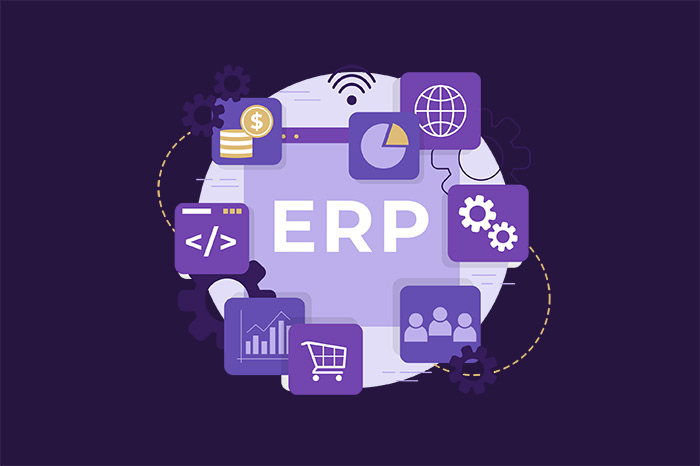 Enterprise Resource Planning (ERP) software is one of the most essential tools for businesses of all types and sizes. And this is because they provide a centralized system for the management of all daily tasks and specific business functions aiming to improve the overall company performance. 
If you want to learn more about what an ERP system is, you only have to take a look at our relevant article! 
But because of the multiple options available, you may find it difficult to choose the right software for your business. 
So, which are the best ERP programs? 
Whether you own a small or a big company – keep reading to find out. 
Let's start! 
1. SAP Business One
One of the most popular ERP programs (or ERP software) is SAP Business One, which many companies use globally. 
This specific ERP software allows users to automate core accounting processes, including accounts payable and receivable, journal entries, etc. 
Moreover, it offers much in the areas of marketing and sales. 
More specifically, it enables you to: 
create and execute effective marketing campaigns,

 

manage and analyze various specific marketing actions, 

 

centralize storage and management of valuable customer data, 

 

Identify potential sales opportunities, etc.

 
Something else is worth mentioning is that it creates highly detailed and analytical reporting, allowing quick access to information, and tracking of costs, revenues, cash flow, etc.  
Let's take a look at some of the main benefits of SAP Business One: 
Good

user experience

with a user-friendly environment.

 

Automatic updates

for important information (without the user needing to search for it).

 

Quick installation and development

of the software.

 

Increased transparency

in business operations. 

 
Regarding the software's disadvantages, here you can find some of them: 
Limited flexibility

due to the lack of choice of specific features or software applications. So, either everything or none will be purchased.

 

Increased system complexity

.

 

 

High cost

, especially for smaller businesses.

 
2. Oracle NetSuite
Oracle NetSuite ERP software is a cloud-based solution. It helps businesses to manage operations and streamline their processes, including supply chain, financial management, etc. 
Oracle offers upgraded accounting and financial management capabilities, including general ledger, fixed asset management, expense accounting, etc.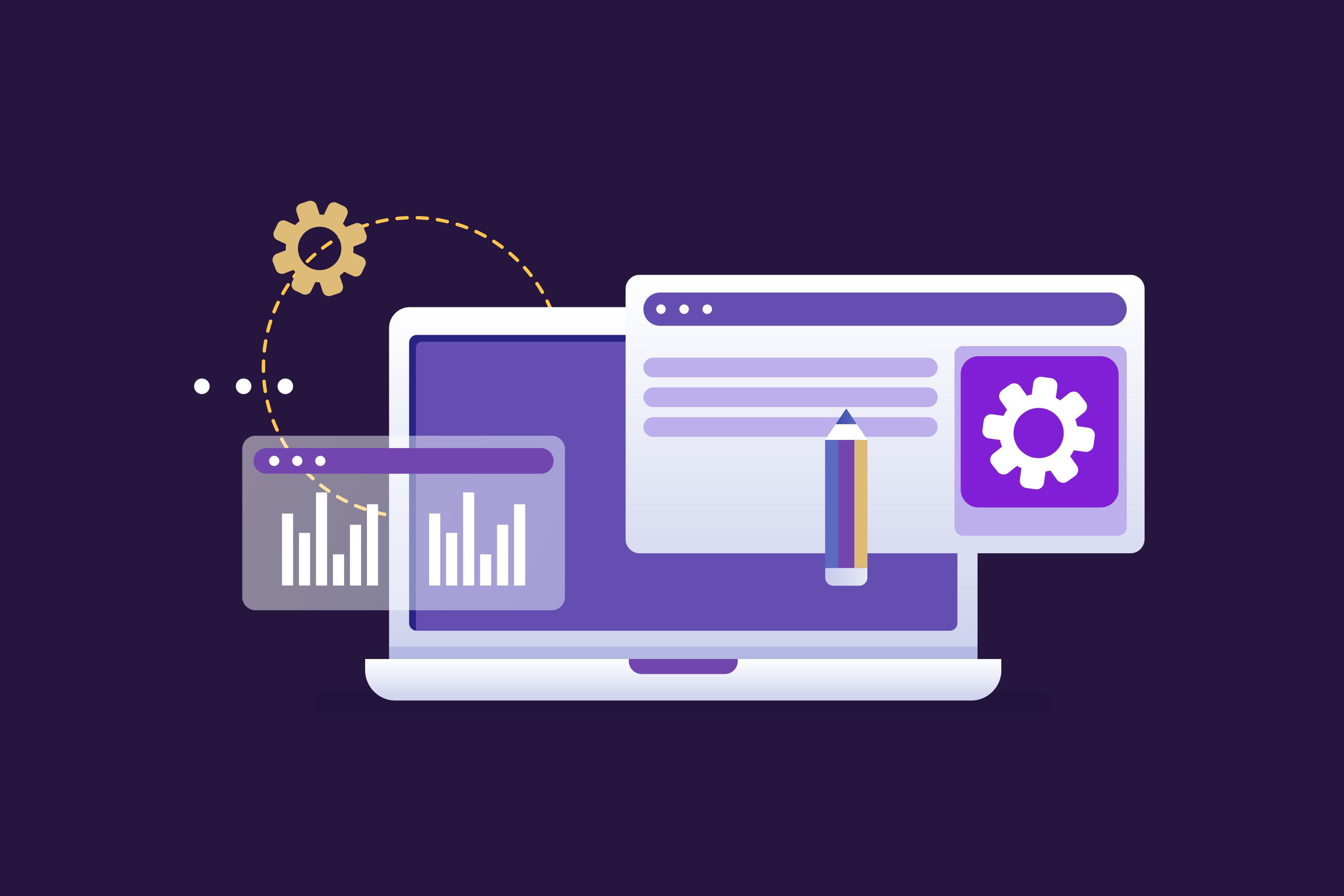 Also, it allows the management of functions and processes related to human resources and personnel, such as recruitment, training, payroll, etc. 
In addition, it includes applications for the management of sales processes (orders, costing), customer relations (CRM), warehouses, supply chains, etc. 
Some of the advantages of Oracle NetSuite ERP are: 
Ability to integrate third-party applications

for specific business functions.

 

 

Highly customizable

, according to each business's needs.

 

Powerful tools for creating and managing reports. 

 

Extensibility,

which makes it ideal for businesses in the growth phase. 

 
Let's now look at the disadvantages of the software: 
Quite high costs,

especially for smaller businesses.

 

Increased complexity

, making it a difficult-to-learn ERP program.

 

Limited possibilities for personalization

and customization of reports. 

 

"Poor" and relatively expensive customer support.

 
3. Microsoft Dynamics 365
Another of the best ERP programs is the product of the technological giant that goes by the name of Microsoft.  
Microsoft Dynamics 365 is also cloud-based and one of its top features is, of course, the fact that it offers seamless integration of every application in the Microsoft Suite (Word, Excel, Outlook, etc.). 
It includes functions and applications that concern, among others: 
the

financial management

(general ledger, fixed assets, accounts payable and receivable, liquidity management, etc.), 

 
sales

(monitoring customer interactions, identifying potential sales opportunities, upgrading customer service, etc.), 

 
inventory management

(orders, returns, warehouse operations), 

 
commercial management

, and

 
Advantages of Microsoft Dynamics 365: 
Connectivity to the entire Microsoft Suite

.

 
Great extensibility

, depending on the size and growth of the company.

 
User-friendly interface

, especially for those that are familiar with the Microsoft environment.

 
Excellent process automation capabilities

through AI tools

.

 
Disadvantages: 
Limited integration and interconnection capabilities with other not – Microsoft applications. 

 
Limited data storage capabilities.

 
System complexity,

especially if you are not familiar with Microsoft products.

 
Limited options for customizing reports

in the built-in reporting suite.

 
4. Epicor
Epicor – like most ERP systems – offers a wide range of functions and applications, such as financial management, customer relations management, supply chain management, production management, sales management, etc. 
It is offered both as a Cloud solution and as an on-premise solution. One of its strongest features is that it integrates social-media-type communication capabilities, while greatly simplifying global supply chain management processes through parallel monitoring of multiple locations, faster and more transparent transactions, etc. 
Some of the major assets of Epicor are the following: 
Great flexibility

with the possibility of selecting specific applications (modules).

 
Excellent financial management

with a highly comprehensive suite of tools relevant to the financial and accounting processes.

 
Intuitive interface

with easy navigation, customizable tables, etc.

 
Now let's see what disadvantages this software has: 
High cost

, especially for smaller businesses.

 
Limited possibilities to integrate

third-party applications and tools.

 
Difficulty in learning

how to use it.

 
Limitations in the Cloud-version

of the software (lack of real-time updates or customization and personalization options, etc.).

 
5. Acumatica
The last ERP software on our list is Acumatica. 
It includes applications for financial and accounting management, commercial management, customer relations management, project management, etc.  
It is a Cloud-based solution that offers scalability depending on the capabilities and needs of each business, as well as flexible pricing options, again depending on the available budget. 
The main advantages of Acumatica are: 
Customized cost

, depending on the financial capabilities of the company.

 
Powerful reporting tools

, for real-time data capture and analysis.

 
Scalability

, as the needs of the business grow.

 
On the contrary, the main disadvantages of the software are: 
Limited possibilities to integrate third-party applications

and tools.

 
The best ERP programs – Conclusion
So, various ERP software options exist for businesses of all sizes and industries. Of course, many more solutions are available (Sage, Syspro, Infor, etc.), and you could also find some valuable Greek ERP solutions, such as EnterSoft or SoftOne. 
Above we have seen the 5 best ERP programs, their main features, and their most important advantages and disadvantages. Therefore, we think that, by now, you have all the information you need to make the right decision for your business, whether it is small or bigger. 
 So, consider your options and choose the most appropriate ERP to improve your business performance! 
If you found this article useful, feel free to share it with friends on social media!