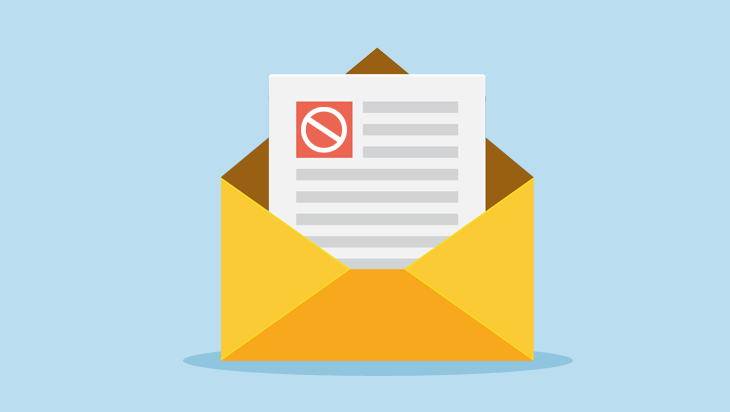 In the era of social media, it is very likely that you have already wondered whether or not it is worth investing in email marketing. The answer is one and it is pretty straightforward: yes! The statistics available leave no room for doubt. Email users at this moment are way more than the users of the most popular social media platform (Statista for email users and Facebook users), while at the same time it has been proven that each morning 58% of users check their inbox, while only 14% check their social media (Optinmonster).
Therefore, if you run a business, it is prudent that you regularly send out emails to your customers. However, this alone does not lead to success. There are many things you need to pay attention to and of course one of the most important things is for your email not to be classified as annoying, aka spam. Below, we share with you the steps you need to follow, so as to minimize the chances of such thing happening. Here's how you'll create spam-free campaings.
1. Use reliable tools
In order to create a high-end campaign, you ought to find the most suitable platform that will give you not only the tools but the right guidelines as well. Do your research and choose a platform that collaborates with email providers and boasts a strict policy of use as to spamming. In that way, you will protect your campaign, as much as its recipients. We use MailChimp, but there are plenty of other companies offering equally great work like Constant Contact, iContact, or the Greek Moosend.
2. Acquire the recipients' emails legitimately
In the era of GDPR, respecting personal data is a priority. There is no tolerance as to practices like buying or stealing email lists. Similarly, no existing email that has been granted to you prior to GDPR application can be used, unless you have the consent of its owner. If you continue sending out emails to email addresses not having been acquired as per GDPR, if not anything else, you increase the chances of being massively characterized as spam. This will alert email providers (Gmail, Hotmail etc.) to automatically blacklist the mail server sending out the campaign.
3. Add a subscription form to your page
It is necessary to have a subscription form to your page. In this way, you not only legitimately acquire email addresses, but you also ensure that your recipients' list consists of users that are indeed interested in receiving your news and updates. This means that it is less likely for them not to open your emails, not recognize your business or characterize an email as spam. The specific form must be as comprehensible and clear as possible. So pay attention to the following:
Subscription form: Create a clear subscription form, in which there are links to the terms and fair usage policy of your business. Make it clear what everyone who subscribes agrees to receive.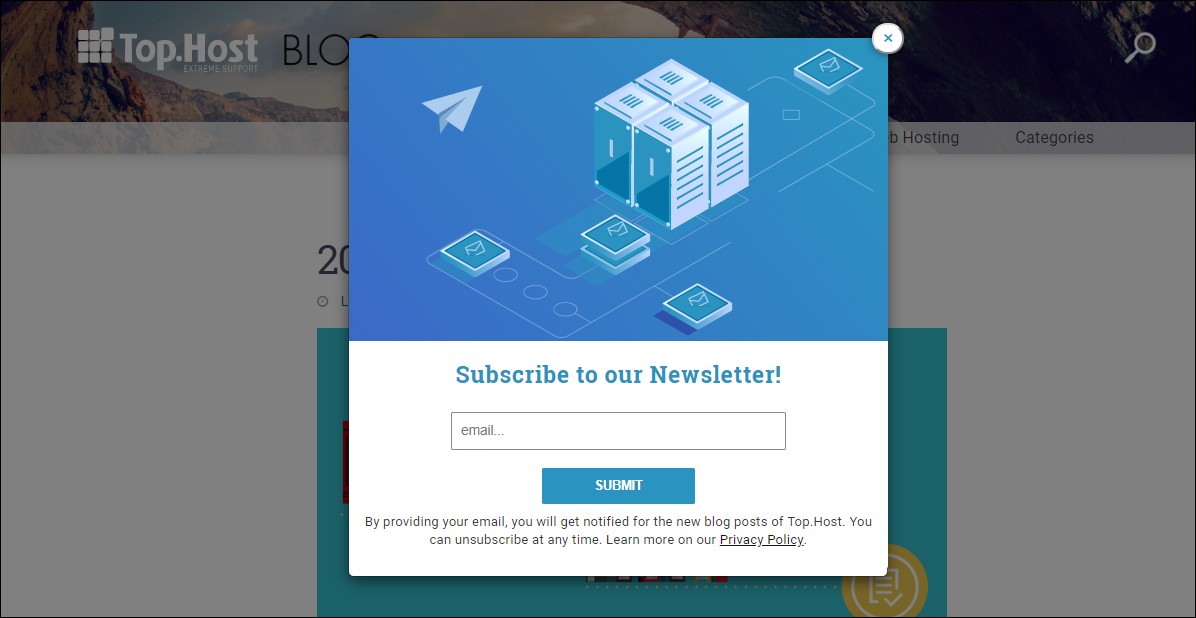 Thank you page: As soon as the user completes his data and submits the subscription application, it is good practice to provide a page with a confirmation message, along with a "thank you" text.
Confirmation email: It is equally prudent to send a confirmation email to the address registered by the user, featuring a confirmation link, to complete the subscription process.
Confirmation message: At the confirmation message, you may encourage the recipients to add your email to their address book, in avoidance of any negative future consequences, where their filters consider your emails as spam.
4. Use your corporate address
If you use a free email provider for sending your email, several problems may be caused (here you can see a relevant article by MailChimp). The best option is to send your campaigns steadily through a specific corporate email, e.g. newsletter@my-company.com, which you have verified to be working properly. This option makes the recipient feel safer when in need of contacting you. In addition, you must include your physical corporate address within your campaign, so as to act in accordance with the USA's CAN-SPAM act.
5. Craft a good subject line and an interesting body text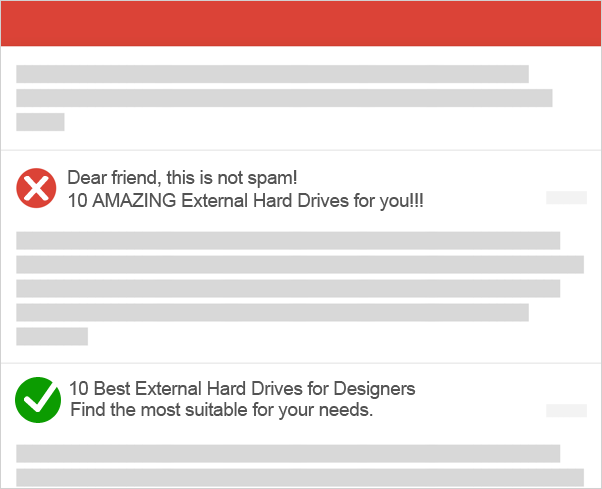 Legitimately acquiring recipients' emails is not enough to see the benefits of email marketing. The most important thing is to maintain the interest of the registered users. You will accomplish that by sending out useful content on a regular basis. Special attention is required to the subject line of your email, as it should be compliant with the content and in no way misleading. Words like amazing, dear friend, this is not spam, winner, are best to be avoided at the topic and the mail itself because search engines identify them as spam.
6. Provide Unsubscribe option
In each email, you must include a link providing the option of unsubscribing from the recipients' list. This is necessary based on GDPR and of course, greatly reduces the likelihood of someone (not wanting to receive your emails) to mark you as spam.
7. Add a "View in browser" link
No matter how well you prepare your email, specific users may not be able to read it. That is why you should provide the "view in your browser" option! In this way, it's less possible your email to be deleted before its read.
8. Run tests
An important step you need to follow prior to clicking on "send" is to test how your campaign looks. Send a test email to your personal email or to a colleague. So you will check if it heads to spam or to inbox. Moreover, it is good to preview the email in different browsers (Firefox, Safari, etc.), as much as in different email software (Outlook Express, etc.).
We hope that the information shared above has been useful to you, helping you out towards improving your email campaigns and make them spam-free!