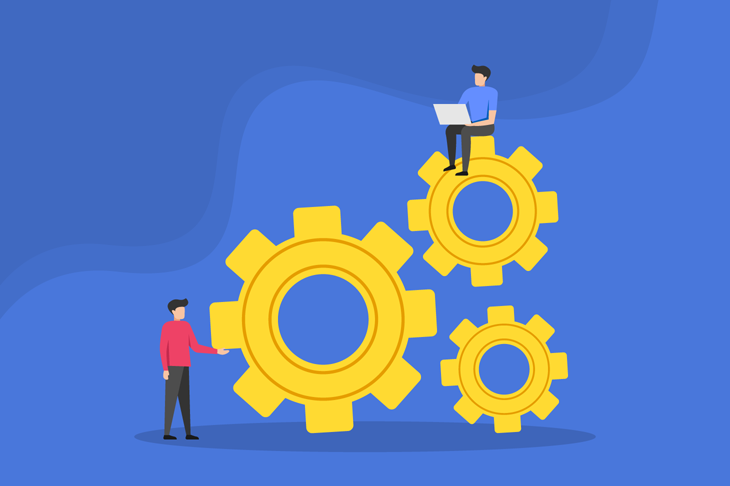 Last week (7-12/10), for the third year in a row, we celebrated the National Customer Service Week which is being organised by the National Institute of Customer Service in Greece. Our office was filled with fun activities and happy faces, as well as games and a common brunch in order to thank and honor our people: the team that is daily by our customers' side.

But that was not it! Top.host's Extreme Support has a reason to celebrate every day. We all try hard, daily, to give our best in order to offer a unique customer service experience to each and every single client: each one of you that has trusted us your hosting, your privacy or your domain name.
Particularly, this year was dedicated to Extreme Support. From the beginning of 2019, we embarked on a venture of optimising our tickets' response time and offer a more efficient customer support, aiming, of course, to happier clients!
Transparency is one of our core corporate values, that is why we are now sharing these changes with you. We feel that this is the way to know us better but also get some inspiration for your own company!
#1. Infrastructure
From the first day Top.Host was born, we have been using Kayako to deal with our clients' requests – a tool that lives in a hosted infrastructure. It has been a great and convenient tool, however two years ago we realised that we had to find another one. Our needs grew bigger and we were looking for a tool that would offer flexibility and better management of the requests received.
Various departments of Top.Host actively participated in the research for the best tool. It took us time to find the ideal solution that would also be GDPR compliant.
Finally, we found what we were looking for in the Deskpro cloud infrastructure. It was a big investment in order to achieve speed, flexibility and great management of clients' requests. The migration started in the beginning of 2019! Of course, first came our Supervisors' education, as well as the team's extended study of this new platform so that we can make great use of it.
#2. Organisation
While migrating to DeskPro, we made some more changes within our Extreme Support team. We formed smaller teams which are dedicated to specific communication channels with our customers. Now there are specific people that mainly answer tickets, others that answer through phone, etc.
With the DeskPro's help, these teams can manage clients' requests better while they can offer VIP Support. An automated system informs the team about the VIP requests and prioritises them so that everything rolls efficiently!
#3. Knowledge base
Top.Host's Knowledge base is a really important tool in our clients' hands. However, for now, unfortunately, it is available only in Greek. The Base offers simple and comprehensible answers to almost any question! We are now investing in upgrading and translating all the articles in English and we have been redesigning it from scratch. Our team is thoroughly going through each article and is updating its content in Greek and writing it in English. We are really excited that soon, all these changes will be live, so stay tuned!
In a few words
Extreme Support is not only our motto but also our priority. We try everyday to beat ourselves and become even better! The above changes are bearing fruit already: the response times have improved and we now offer better customer service to happier clients. For all these reasons, last week was much more festive than any other previous ones! Already looking forward to next year!