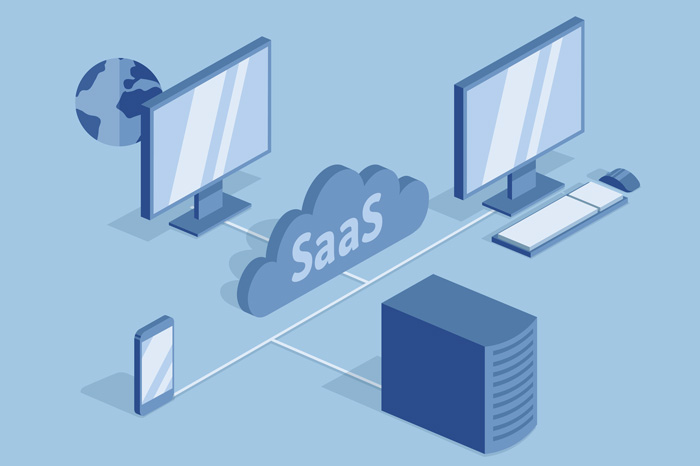 One of the most crucial elements for modern businesses is SaaS management (Software as a Service). Most companies are now increasingly looking for ways to improve their operations. In this search, the constant evolution of information technology comes to their aid by offering great opportunities.
To improve the overall operation of your business, then, you need to know more about the software as a service.
Let us now take a closer look at what these terms above mean.
What is Software as a Service (SaaS)?
Software as a Service (SaaS) means the development and availability of technological software applications as a service provided by independent suppliers paid monthly or annually with a subscription for using these products.
SaaS services are based on cloud computing. The cloud services provider will host the application and the data using only its own resources, servers, and infrastructure. 
But, what SaaS is used for?
Some business areas where SaaS is used are:
Customer Relationship Management (CRM)

Project management

Human resources management

Sales management

Content management

Database management
Besides SaaS, there are more: Platform as a Service – PaaS, and Infrastructure as a Service – IaaS which operate in a similar way.
What is SaaS management?
Since you know what SaaS is, it is time to learn what SaaS management is.
SaaS management includes monitoring all software applications and the subscriptions the company pays for them. But, monitoring means not only paying and renewing subscriptions. It also includes canceling payments for products that are no longer needed.
In other words, software management as a service means keeping track of the total payment amounts for the software. That is, when the use of each application expires, or whether it is renewed or not. In general, it is about control regarding everything related to the various technological applications the company uses.
This whole process will be beneficial for your business. However, it is not uncommon for companies to renew subscriptions for applications that may not be used, is very expensive, or offer limited features. 
How to track the subscriptions of your business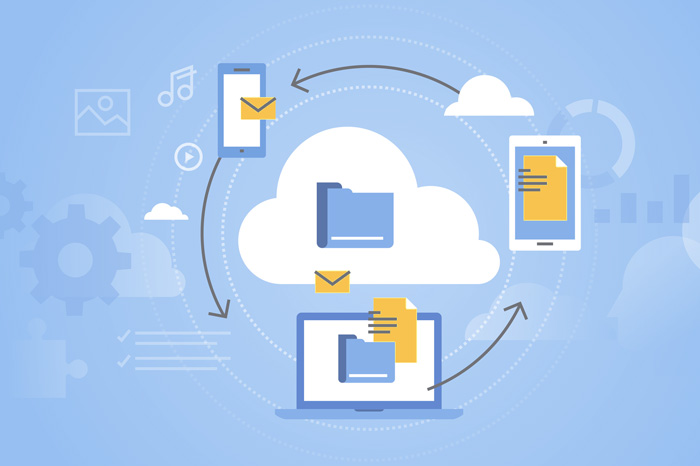 SaaS management needs to be done in the right way. As such, your company will gain the best possible value from the subscriptions paying for software applications. 
That's why we've prepared a list of how to control your SaaS subscriptions effectively.
Let's take a look!
1. Create a list of all the applications the company uses
The first important step is to create a detailed catalog including all the software applications the company uses. 
It would be good to record details such as who uses each application and why, the number of subscriptions, start, end, and renewal dates, costs, etc. This way everything will be organized in one place and access will be easy.
2. Make a good check of applications
Apart from organizing and recording them, applications, especially new additions, should be checked. That is making an evaluation regarding their features, security terms, license audits, etc.
Also, it is necessary to check whether these specific applications comply with laws and regulations. It is important to have the foresight to avoid possible fines and damage to the company's reputation.
3. Automate the processes
Use SaaS management tools to automatically monitor, record, and collect all useful information. These tools notify you when an application seems long inactive or continues to run when it should not.
4. Optimize permissions
It is common for a company to use many applications with similar features at the same time. It is not functional at all and for sure it is not in favor of your company's budget.
Therefore, it is a good idea to create a list of the best applications by choosing those that fit the most to the company and are crucial for their functionality.
Keep in mind the benefits of these apps for each department of the company, how necessary they are, how often they are used, and also their cost in relation to all the above parameters. Make sure to identify any apps that offer similar features to others and exclude them.
SaaS advantages
The software as a service offers a great alternative to the traditional in-house installation and infrastructure model 
And this is exactly where SaaS comes in. It can help you by offering some great benefits such as:
A subscription for the use of the software in the long term will prove to be a much more cost-efficient solution than the traditional in-house purchase, installation, equipment and infrastructure maintenance, etc.
Ease of use and accessibility
The only thing you need to use software is an internet connection and a browser. Moreover, the software is accessible from a wide range of devices, and from anywhere in the world.
Any updates and upgrades to the software will be done only by the cloud services provider, and thus the company using it is relieved of the obligation.
SaaS is set up from the start and ready to use, saving many hours to work that would otherwise be lost.
Examples of SaaS products
The use of SaaS products is constantly increasing, as many businesses have already recognized the extreme advantages that this specific solution offers. 
Some of the most well-known and widespread examples of SaaS products are:
Google Workspace applications (e.g. Gmail, Meet, Google Docs/Sheets/Slides, Drive, etc.)

Microsoft 365

Dropbox

Hubspot

Zoom

Trello

Mailchimp

Zendesk
SaaS management – Concluding
Subscriptions for software applications in the cloud have started to become a quite widespread business practice. After all, they offer multiple important advantages.
SaaS management is a great way to organize everything and keep track of your company's subscriptions. This way, you will be able to ensure the best possible financial and overall operation.
If you found this article useful, feel free to send it to your friends or share it on social media.