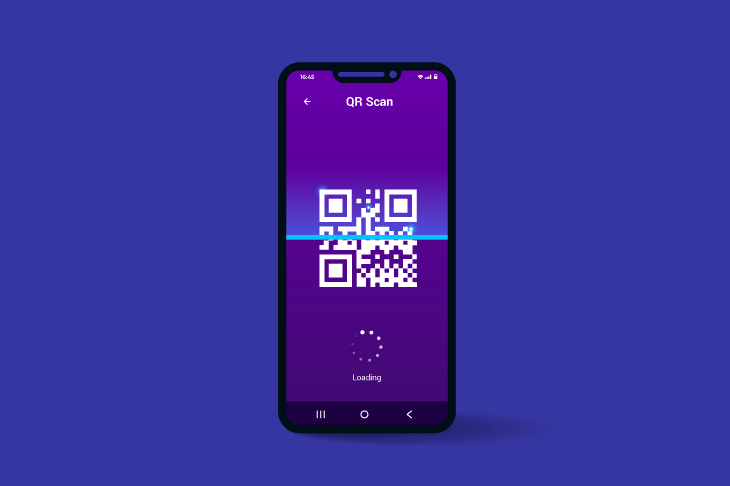 You have probably heard of the "QR Codes" and have wondered about their functions. So in this article, we will try to cover all you need to know about them.
Specifically, we will talk about:
What are QR Codes?

How do they work?

Where are they used?

How can you make your own?
and other related topics.
So let's get started right away!
What are QR Codes?
QR Codes are a two-dimensional type of barcode for storing information, easily read by digital devices. QRs receive data and transfer it to your device. You only need a camera device and internet access to read them.
What does QR Code mean?
The data included in a QR are becoming decoded at a very high speed. So, QR Code means "Quick Response Code". The QR code originated in Japan, developed to mark Toyota's supply units and components from its subsidiary Denso Wave.
How do QR Codes work?
Using a smartphone camera, you can scan a QR code and read instantly the information included. Each QR Code consists of a number of black squares and dots that represent parts of information.
When you scan a QR, the code translates this information into something that is easy for the user to understand. That is, what a human can read.
In simple words?
The QR stores some information, and when you scan it using a device, this information reveals on your screen. For example, a restaurant can use a QR code for its menu. So, when you scan the code, the menu will appear on your screen to read it.
If you wonder how to scan a code, do not worry. We will talk about that later in the article.
How are QR Codes used?
Having talked about what a QR is and what it means, let's see some of its most basic uses. QRs are used both in our daily lives, as we saw before with the restaurant menu, and for corporate applications, such as supply chain and marketing.
But let's see a shortlist of some "places" that we often come across in QR Codes:
Business cards

Product packaging

Tickets and coupons

Brochures and leaflets

Company vehicles

Staff signs used in various events

Catalogs of catering shops

Transactions

Applications and sites
You have seen many of the above, and you may have scanned enough. If you think about it, some cases will come to your mind. Maybe at a restaurant or a concert ticket. The only thing you can be sure about is that QRs will continue to make our lives easier. Later in the article, we will see some predictions of the QR codes.
How can you read a QR code?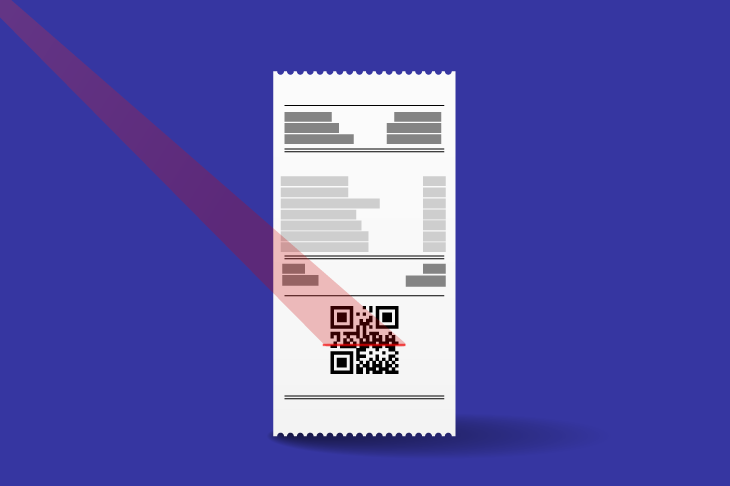 Having mentioned what a QR code scan is, now we will see how you can read such a code with your device. The latest versions of iPhone and Android allow them to scan QR without the need for another application.
How can this happen?
It is very simple!
For iOS
Just open your iPhone camera and focus on the spot you want to scan. A linkable notification will appear on the top of your screen that allows you to visit the page.
For Android
It is the same process for Android. Open the camera with the Bixby Vision enabled, and focus on the QR code you want to scan. Your camera will be connected to the code and read it.
Download a scanning application
You can also download an application on your device for scanning codes. There are several such applications both for iOS and Android, and you need to be careful to choosing. For example, such a scanning application is the QR Droid for Android. Of course, there are many more free applications for QR codes compatible with different operating systems.
How can I create a QR Code?
Creating a QR code is now a pretty simple process. To create a free QR Code, you can use an online tool. Several online tools are available online, such as QR Code Generator, which is easy to use, like the QRCode Monkey.
Pay attention to the colors you choose to create your QR! Black and white are the most "effective" ones as some devices may not be able to read the colors.
What is the future of QR codes?
A good question is whether QRs will flourish even more in the future. Their use has already burst, and since it was a privilege of the industries, they have become a daily tool. A quick answer could be that QR will continue to "grow" its presence in our daily lives. 
But what does the data have to say?
According to Statista, the use of QR Codes until 2025 will continue to rise to a large extent. Another forecast says that the market of QR is going to reach 1268,1 million (dollars) in 2026. After all, we can daily mention that codes appear more and more intensely in our daily lives.
In conclusion
Reaching the end of the article, I hope I have fully answered the question "What are QR Codes?", how to use them, and how you can start with them.
What is for sure is that they will continue to be part of our daily lives, as it is an integral part of the growing digital world. They will be at the service of both citizens and companies, facilitating the processes and our lives.
What is your opinion?
Do you think we will be using QRs more and more over time? Tell us by leaving your comment.