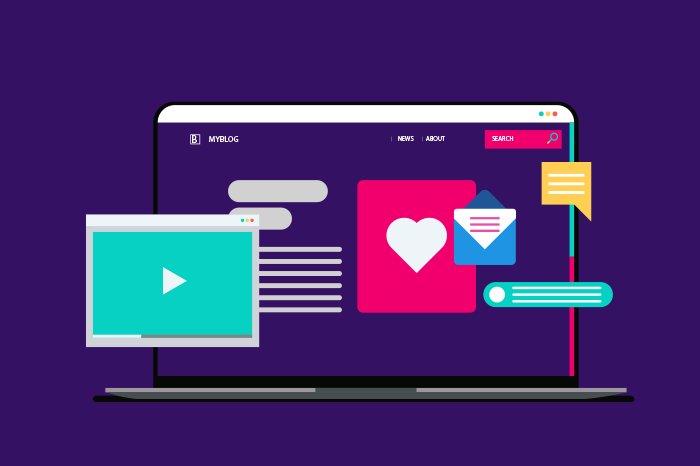 Starting a blog has become so commonplace, there is overcrowding on every topic. This makes it very difficult to get acknowledged or noticed or even gather enough visitors every month to keep going. The good news is that are some organic ways to grow the blog traffic that do not require you to spend an exorbitant amount of money. Let's check out.
Use social media
Utilize the following tactics to ensure your blog content has a maximum coverage of all social media.
Use Twitter to write tips that anybody can use from beginner to expert. It's a quick way to get noticed by a whole lot of people without spending a big chunk of the marketing budget.
Facebook is a great place for showcasing your blog. You can even have an additional subscription option here to increase your follower counts. Remember to share everything you write on your blog on Facebook as well as Twitter.
Use other social sites like Reddit and DIGG to link and promote your blog. Don't do it too frequently; the users might start blocking, or the site might start penalizing you. Once in a week should be fine.
Social media commenting tools are helpful when it comes to sparking conversations.
And lastly, write extremely detailed content such that your users don't have to look anywhere else for more information.
Most users on social websites will only look at your heading and decide whether they are interested in your content or not. So, focus on the headline you are creating. Make it catchy, interesting to generate more clickthrough, which will increase your subscription rate in return.
Collaborate
Your blog is your business, and you have to treat it as such. There are many people already working in the same area that you are talking about, and you need to reach out to them. Make sure they're not your direct competitors, or they will not want to collaborate.
You might face rejections but whatever positive publicity you can get is good. You can cross-post on other people's blogs, invite other writers to leave their posts on your site.
Collaboration requests are something you have to send hundreds at a time. Not all of them are going to be responsive, but a couple of them will reach out to you and want to work together. Look for blogs that have a similar following count to yours, so you can get equal benefits as well as the other person who you are collaborating with.
Connecting Emails
For a blog, connecting with an interested audience is crucial. If you are not collecting emails from your followers, you are losing out on valuable traffic. People who are coming to your website for advice, opinions, knowledge want to learn more.
If you are writing a listicle of 10 things that can help them, tell them there are two more tips you have, which they can find out about when they sign up to with their email. You don't have to know any coding to be able to capture this data. You can use make use of plugins and readymade tools like hello bars to collect emails.
Keywords
Incorporating the right keywords in your content will help you rank higher on search engines, thus boost your traffic even more.
Write down a list of the words that are relevant to your blog or enterprise. For example, if you have a restaurant and a blog about food, your words could be restaurant, recipes, etc. Then head to Google.com and type those words to see what people search more about them. These are the keywords you must focus on. If you need more, check at the bottom of the search page, to see other suggested keywords.
Of course, there are several tools that can help you go further, such as Keyword Planner (if you have an active Google Ads account), Semrush, Soovle, etc.
Conclusion
Growing your blog traffic is a time-consuming process, but this is absolutely a potential goldmine. Once you have loyal users visiting your website, you can stay assured of stable traffic. All you need to do is keep on posting quality content regularly.