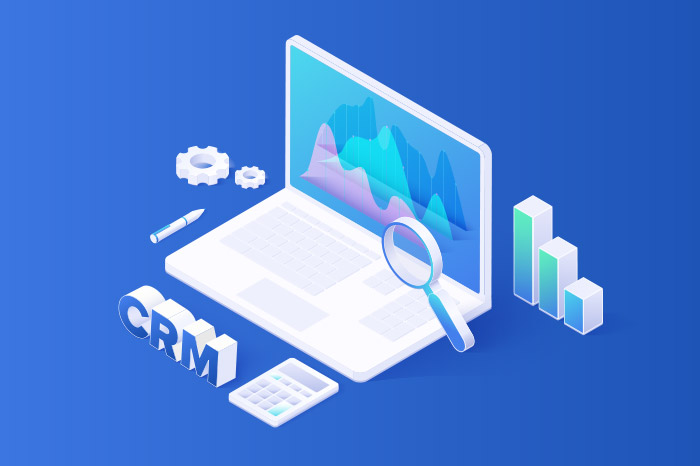 Do you aim to improve your business relations with existing and potential customers and increase sales? Then you should definitely learn about CRM: What it is, which are its features and benefits.   
Keep reading to learn all you need to know about CRM and how it can boost your business. 
Let's start! 
What is CRM?
First, we will examine what CRM is, or to be more accurate, what a CRM program or system is. 
So, let's first take a look at what the acronym CRM stands for. CRM stands for Customer Relationship Management. 
CRM or customer relationship management systems are software, for example, computer programs. 
They are a set of data-driven practices and technologies that help in: 
management, 

 

monitoring, and 

 

storing information

 
of current and potential customers of your business. 
Data collection and analysis may include emails, telephone numbers, company sites, purchase history, etc. It, therefore, puts the customer at the heart of your company, helping to build stronger and more qualitative relationships with them. Thus, ultimately it helps to increase your company's sales and profitability. 
How does a CRM system work?
So, we have seen what CRM software is, but what you don't know yet is how it works. 
As mentioned above, a CRM collects and stores information about your business customers. It then integrates this and creates consolidated profiles for use by the corporate departments. Usually, this information is useful for marketing, sales, service, and trade departments.  
In brief, what it does is as follows: 
It monitors all your interactions with clients, allowing you to respond quickly to their needs and wishes. 

 

It collects data from all the corporate departments to provide a better overview of each customer and what they need at any time. 

 

It analyses these data in real-time facilitating faster and more comprehensive decisions. 

 
CRM systems: Their features
Now you know what a CRM or a Customer Relationship Management program is, and also how it works to help your business.  
So, it is time to go a little deeper into the subject and break down the main features that CRM applications have.  
Let's see them! 
Workflow automation –

Repetitive tasks, like data entry, are now automated. 

 

Interactions management

– With CRM, you can track all communications (email, phone calls, text messages, social media posts) with your business customers.

 
Contact storage and management –

CRM systems allow the storage in a unified base of all your customer's contact details (names, emails, phone numbers, social media accounts, etc.), and their unified management from there. 

 

Potential customer management 

– Monitoring the actions of potential customers through a CRM platform enables identifying their preferences and needs while at the same time giving directions for any promotional activities to turn them into buyers.  

 

Integration capability

– Integrating your CRM with your website, email platforms, accounting, invoicing programs, etc. will help you better manage everything from a single point.

 
CRM
systems
:
Benefits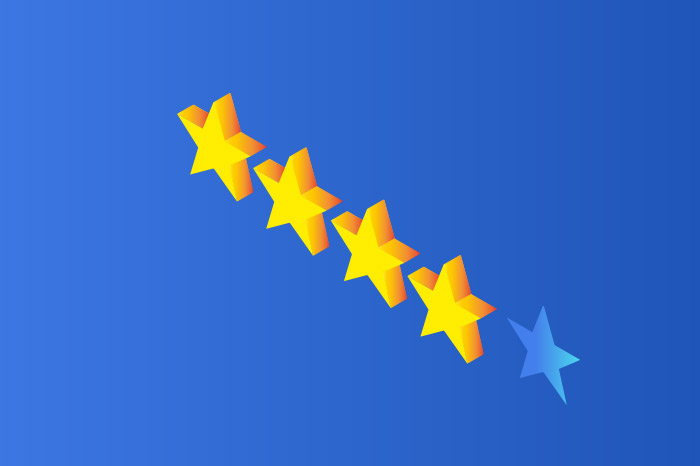 CRM is a significantly powerful tool for any business. It is because CRM systems have many valuable benefits. 
Let's see now the main benefits of customer relationship management programs.   
1. Increased productivity and efficiency
The automation of various processes offered by a CRM unties the hands of those who use and manage it.  
Processes become much faster with customer communications data – for example – being quickly and easily accessible and manageable. 
The acceleration of processes frees the employees from the needless effort. While at the same time, it prevents time from being wasted on tedious and repetitive tasks.  
As a result, productivity at work increases significantly and becomes even more efficient. 
2. More effective marketing
Collecting and owning information about your customers will provide you with valuable insights regarding their behavior: product preference, purchase costs, shopping season, etc.  
As you can see, this is pretty valuable data because it enables much more targeted marketing activities. 
So, you will be able to provide services better tailored to the needs and wishes of your customers. 
3. Improved customer satisfaction
Another significant advantage of using CRM for businesses is that it greatly increases customer satisfaction.   
And this happens because CRM collects useful customer data in real time. As a result, it "anticipates" their needs and wishes when they occur and focuses on specific actions to satisfy them.   
In this way, you manage to retain the existing customers. And also, it is more likely to reach new ones because of the excellent customer experience. 
4. Sales increase
Through all this, increasing the satisfaction of existing and potential customers means increased sales and profits. 
Better relationship management with your customers will inevitably lead them to favor your products or services systematically.   
Plus, it will encourage them to share everywhere and everyone their excellent experience when interacting with your business. Therefore, this will lead to an increase in your customer base and revenue.  
What CRM is – Conclusion
Businesses using CRM always have an advantage over competitors, as the value of customer relationship management systems is enormous.   
Now you know what CRM programs or systems are, their features, and benefits. So, maybe it's time to start thinking about the best one for your business too.   
If you found this article useful, don't hesitate to share it with friends to help them!