At TopHost, we prioritize immediacy and convenience in the communication we have with our clients. That's why, we provide them immediate alerts when there are issues with our services or servers.
Not only our customers feel safer this way, but we benefit as well, as our Extreme Support team saves precious time. Our call center is not burdened with receiving multiple calls on the same issue; thus the flow of the customer service requests on several platforms (live chat, ticketing system, phone, etc) is not negatively affected.
For some years now, Flashnews was the tool we used. But, as we are making constant efforts to improve the way we exchange information with our customers, we decided to move to a new platform. Our needs grew bigger too and this change was deemed necessary. After having conducted wide research, we chose Cachet, an open source status page system. And ta-da! Our new Status Page is live.
A glance at the new Status Page of TopHost
1. Enter the new Status Page, which has a clean and simple design. You will notice in a glance if all of our systems are functional. The green bar at the top, provides an instant and clear message. This feature was not available in Flashnews!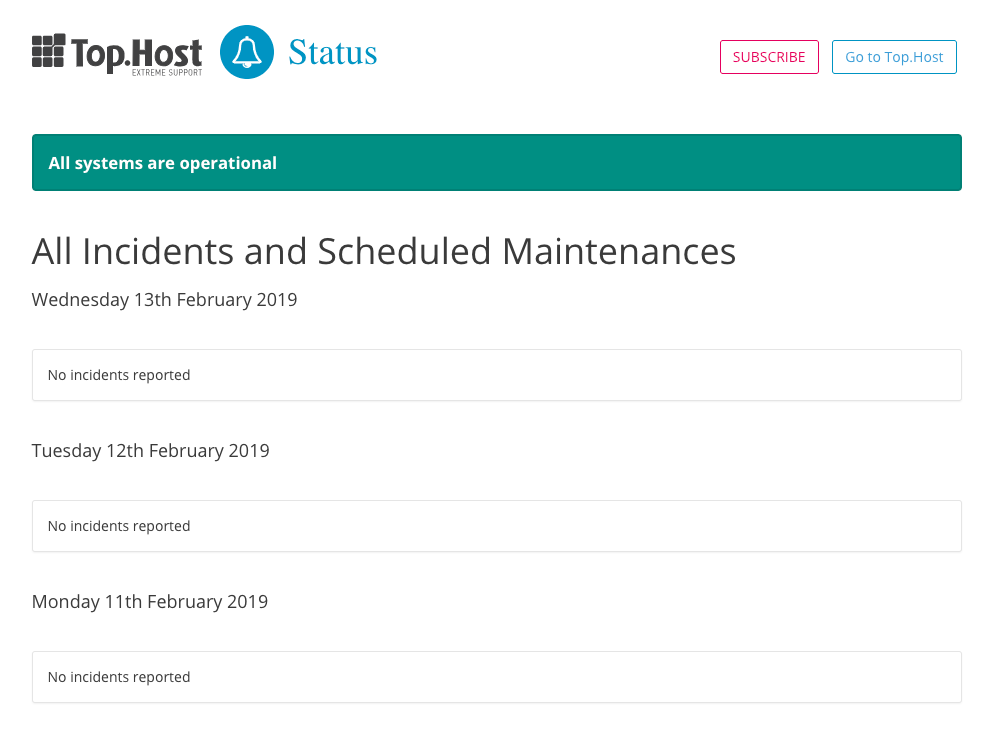 2. When an issue with a server or a service arises, our Support Team registers it as an "Incident", both in English and in Greek. The bar automatically changes to blue, while the text explains what is happening.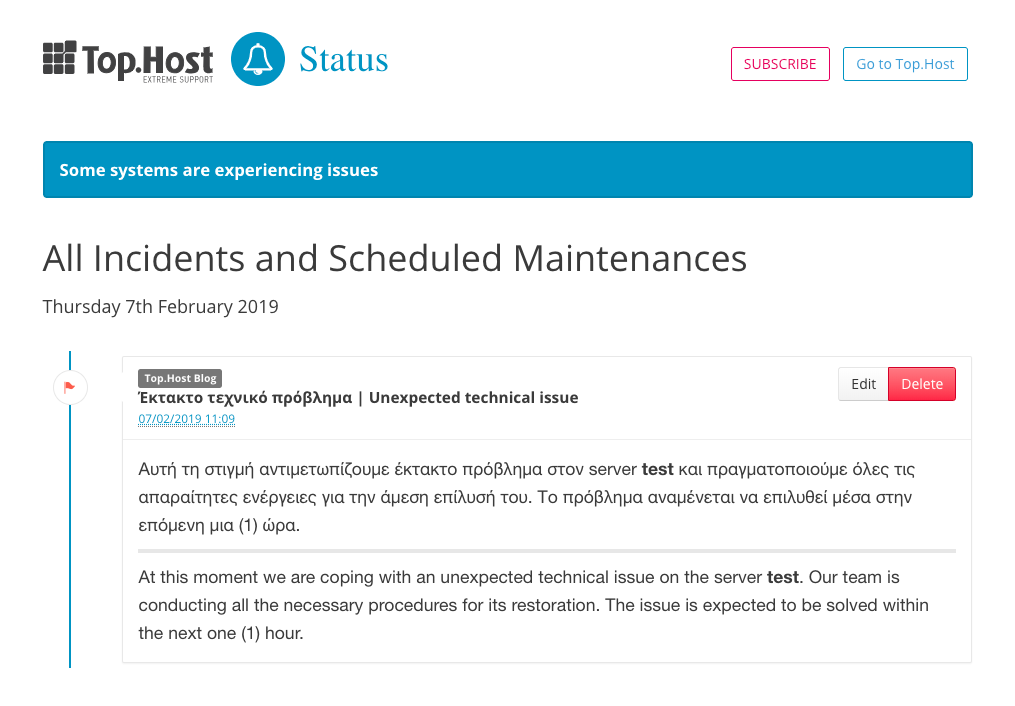 These are the phases an incident goes through from the moment it is registered:
Investigating: This is the very first phase. Our Support Team is investigating the issue.
Identified: The Support Team has identified the cause of the incident and has taken corrective actions.
Monitoring: The Support department is looking closely on the issue to reassure that everything goes smooth and there will be no instability issues.
Fixed: The issue is resolved and a green check appears next to the incident.
The status change is one of the most significant differences between this new Status Page and the Flashnews. No more separate announcements for every phase, just quick and clear updates on the status. And in case there are significant additional information you should be aware of, we post it on the comments section.
3. Lastly, you can see all the scheduled maintenances of our systems, under the dates that are to be done.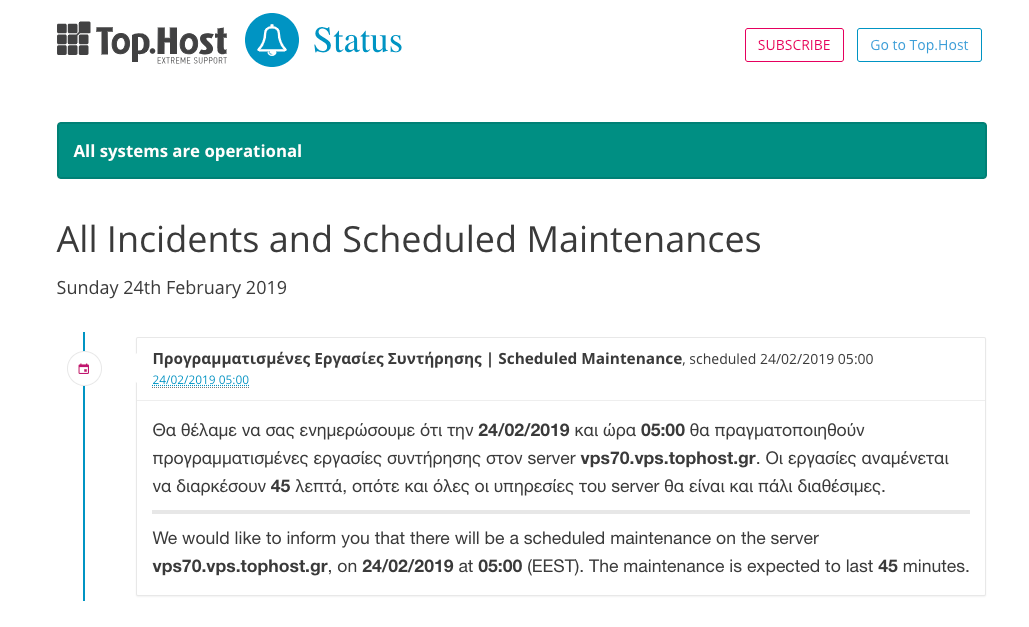 How can you register to the new Status Page
If you have been already subscribed to the Flashnews updates, there is not need to do anything further. Your submission will be automatically enabled on the new Status Page. If you are a client but you haven't yet subscribed, just click on the "SUBSRIBE" button of the new Status page and follow the steps as described below.
Log in to your myTophost Panel
Go to Account Data >> Warning Emails.
Check the box "I want to receive notifications about the servers" status on the mail [your email]".
That's it! Now you'll receive notifications about the status of our servers and services.
Through Top.Host's blog I try to research and present to you all the issues that are likely to concern you about your site. I hope our blog posts will help you with those!